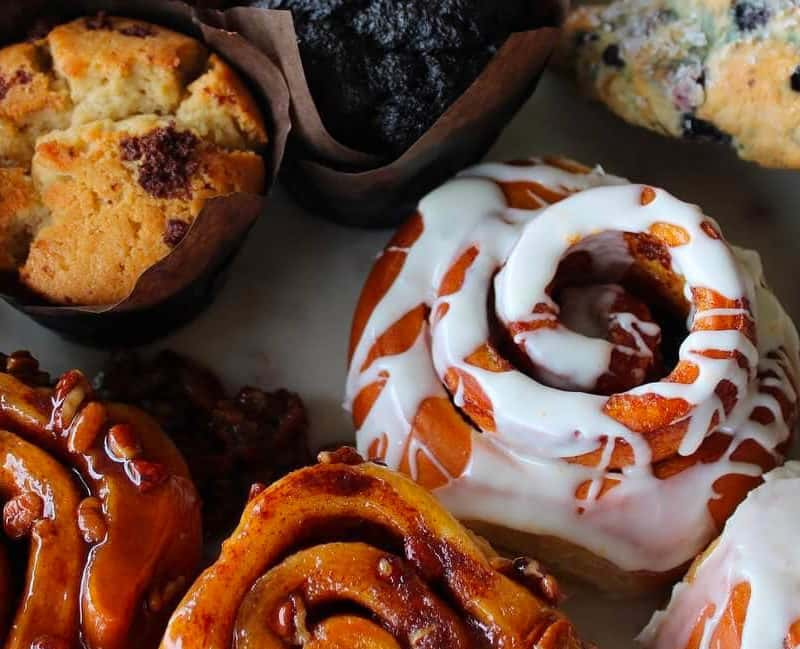 We make the best gluten-free cookies in Tampa!
We make the best gluten-free cookies in Tampa!
Looking for fresh, flavorful, sustainably-made gluten-free cookies in Tampa? Fat Beet Farm has the perfect cookie to satiate your palate and connect you with our beautiful coastal farmland!
What is gluten?
Gluten comprises a group of proteins found in grains, specifically wheat, rye, spelt and barley.
Used in a lot of wheat-based foods, like bread, baked goods (cookies), cereal, pasta, and even soups, gluten helps create texture in foods and acts as a glue to hold ingredients together.
So if gluten is so common, why do people seek gluten-free food options?
There are about 20 million Americans confirmed with gluten sensitivity. That means they experience uncomfortable symptoms (like stomach cramps, bloating, diarrhea, constipation, brain fog, and irritability) after eating gluten. Some doctors estimate that true gluten sensitivity numbers could be a lot higher than what's reported too!
While many people are mildly sensitive to gluten, others are seriously sensitive to gluten – which is characterized as celiac disease. Celiac disease is a serious autoimmune disease that causes the body to attack the small intestine when gluten is consumed.
This isn't to say that gluten is the enemy or that you should remove it from your diet. (In fact, gluten actually contains protein, fiber and essential nutrients!) It's just to say that a lot of people are sensitive to or intolerant of gluten – which is why we make delicious gluten-free cookies at Fat Beet Farm!
Do cookies usually have gluten?
Cookies fall into the 'baked goods' category, which means yes – they're often made with wheat flour or other gluten grains. Of course there are usually gluten-free brands and alternative gluten-free cookies to buy at grocery stores.
Many brands substitute wheat flour or other gluten grains in a cookie recipe with almond flour, which is naturally gluten-free. So, typically yes, most cookies do have gluten.
Fat Beet Farm's Gluten-Free Cookies
Our to-die-for gluten-free cookies are oatmeal-based with almond flour, gluten-free oats, eggs, butter, and sugar. We create the best gluten-free oatmeal butterscotch cookies and gluten-free chocolate chip cookies – made with love, quality ingredients, and sustainable farming!
Gluten-free cookies pair perfectly with our refreshing cold brew and lavender simple syrup, or our oat milk latte with vanilla simple syrup. Our coffee beans are sourced from a local roaster to ensure freshness and exceptional quality.
What's better than a delicious gooey gluten-free cookie with the freshest, best smelling coffee around? Not much!
Explore the rest of the bakery!
We invite you to explore the rest of the Fat Beet Farm Kitchen & Bakery. We don't stop at gluten-free cookies.
We're a farm-fresh bakery, vegan restaurant/kitchen, soup and sandwich eatery near you! Our menu is diverse; our farming is sustainable; and our flavors are perfected over years of hard work and a dedication to showing kindness to our land.
We bake fresh bread and pastries daily! From cookies, to cannolis, to fresh farm pies, we have your taste buds covered. Choose from a variety of pie flavors, including apple and Bahama Blue.
Come visit us!
If you have any questions about Fat Beet Farm, please don't hesitate to reach out to us.
Fat Beet Farm Kitchen and Bakery is here to meet all of your to-go or dine-in needs. Order ahead online and pick-up, stop in for a quick bite, or contact us about hosting your catered event. The sky's the limit!
We're more than happy to make meal recommendations, give you a tour of the farm, chat about our sustainable initiatives, and serve you a meal or bakery item that melts on your tongue.
The Fat Beet Farm Kitchen and Bakery lives on 13 acres of coastal farmland in Tampa, Florida. We're located on Hillsborough Avenue, just on the border of Oldsmar. Come visit us and enjoy a fresh gluten-free cookie today!